Discussion Starter
·
#1
·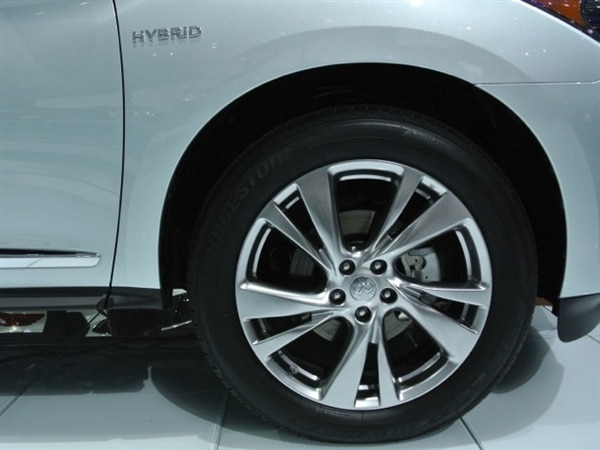 The third gas/electric variant to join the division's lineup, the 2014 Infiniti QX60 Hybrid made its first appearance in New York. A more fuel-efficient alternative to the standard QX60 crossover SUV - formerly known as the JX35 - this new variation on the theme packs all the luxury, performance and versatility of its conventional sibling into a significantly more fuel-efficient package due to arrive in dealers sometime late this year.
The QX60 Hybrid's unveiling came mere hours after Nissan took the wraps off a similar gas/electric version of its Pathfinder. Given that the two share common platform architecture and conventional powertrain components, it's no surprise their respective hybrid packages also happen to be mirror images of each other. Both are derived from technology introduced on the Infiniti M35h Hybrid sedan, here specifically adapted for use in a front-/four-wheel drive application.

As for actual underhood changes, the QX60 Hybrid swaps the base 260-horsepower/3.5-liter V6 for a 2.5-liter supercharged 4-cylinder paired with a 20.1-horsepower electric motor/generator energized by a compact lithium-ion battery pack that nestles unobtrusively beneath the third-row seat. Collective output of this new system is 250 horses and 243 lb-ft of torque. Like the regular QX60, power heads to the wheels through a sophisticated continuously variable automatic transmission (CVT). But here, the Infiniti Direct Response Hybrid system uses a pair of interfaced clutches -- one between the engine and the motor and the other between the motor and the CVT -- to optimize the balance for maximum efficiency under all driving conditions.
Infiniti says the new QX60 Hybrid will deliver 24-percent better fuel economy than the standard V6 model, earning an outstanding 26-mpg combined EPA figure. Its 19.5-gallon fuel tank should let the QX60 Hybrid travel over 500 miles between refills.

Save for unique LED taillamps and Hybrid badges on its front fenders, the 2014 Infiniti QX60 Hybrid looks exactly like its V6 sibling, whether in front-drive or all-wheel drive configuration. With the exception of unique hybrid-specific information screens in its electroluminescent instrumentation, the Hybrid's luxuriously appointed cabin also remains pure QX60 - including retaining a full measure of people and cargo space.
Pricing for the 2014 QX60 Hybrid has not been finalized, but it's expected to add about $3,000 to the standard QX60 sticker - a relatively modest sum considering all the added technology and the potential mpg benefits. Based on our experience with the 2013 Infiniti JX, we expect this hybrid version of the now-QX60 to be an option worth exploring.
What do you think?