Discussion Starter
·
#1
·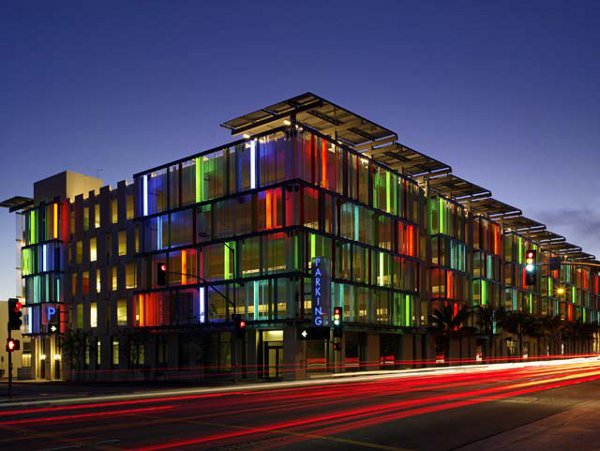 Parking Garage Design – In cities throughout the world, the design of parking garages seems to be an afterthought. While commercial and residential structures are given careful, thoughtful designs, concrete parking garages appear brutally functional in contrast. However, things are changing in the world of parking garage design. To celebrate the future of how we park, here are 10 of the most amazing parking garages in the modern world.
Autostadt Automated Parking Garage Towers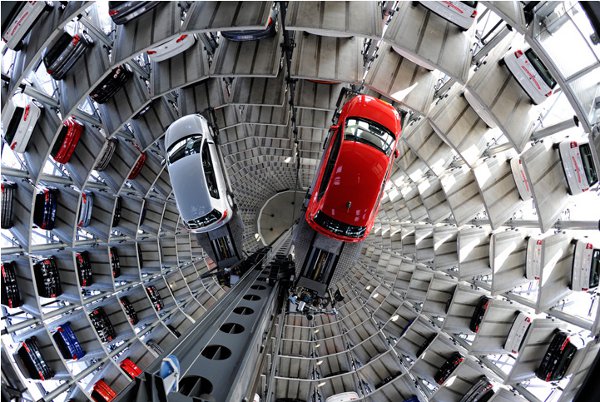 The Autostadt CarTowers in Wolfsburg, Germany look to be the work of science fiction. In this pair of giant garages, cars are lifted and placed into a 20-story matrix by swift robotic ushers. You won't find pedestrians in this garage, only new Volkswagen cars produced at the company's headquarters. If you're lucky to visit Autostadt, you can take a ride in these towers upon the robotic arms yourself in a safe glass cube. Whatever you do, just don't look down…
1111 Lincoln Road by Herzog de Meuron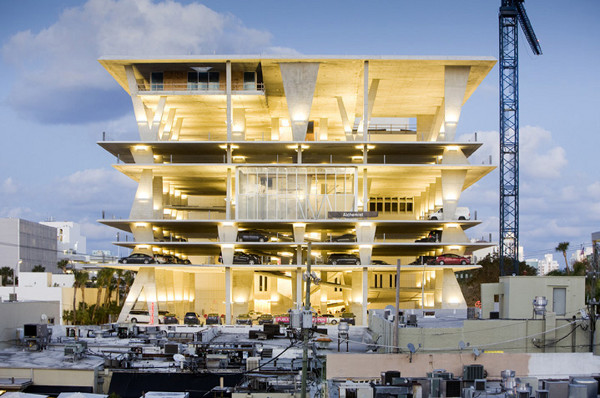 Quite possibly the world's most beautiful parking garage, this amazing structure in Miami, Florida is also one of the world's newest. The 1111 Lincoln Road parking garage was completed in 2010 by Herzog & de Meuron Architekten, a progressive Swiss architecture firm. 1111 Licoln Road's design features a series of parking slats varied by height, connected by angular concrete beams. The garage is also home to shops on the bottom level and an office at its peak. In a city so diverse in its architectural identity, 1111 Lincoln Road is a welcome addition. The photos here were captured by Nelson Garrido, a friend of TheCoolist.
Michigan Theater Parking Garage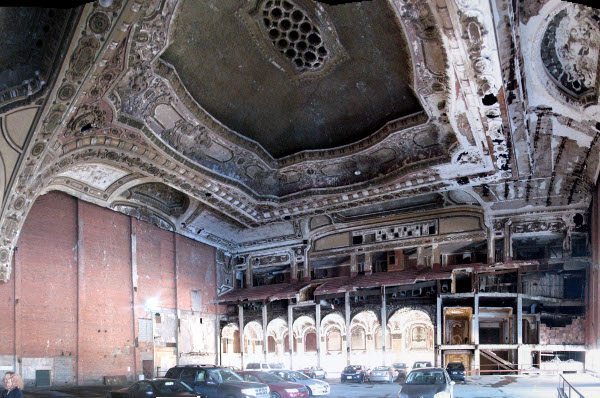 While the marvels of urban parking above are achievements in technology and design, the Michigan Theater Parking Garage is an homage to urban decay. The Michigan Theater, Detroit, was once a pearl of the city's entertainment district. Today, the structure stands partially gutted, with its proud theater now the shell of a standard parking garage. Park in the Michigan Theater, you'll see the history of a forgotten city, a landmark of the peak of the industrial revolution. If you like this kind of thing as much as we do, you'll love to read more on our list of abandoned places: 10 creepy, beautiful modern ruins.