Discussion Starter
·
#1
·
Strange gearshift knobs, a lame Bugatti and a $400,000 Sprinter van.
By now, you've probably seen all the debuts from the 2012 New York International Auto Show. Here are some of our obscure observations and strange cars we found that shouldn't be missed.
Ignoring the Bugatti Veyron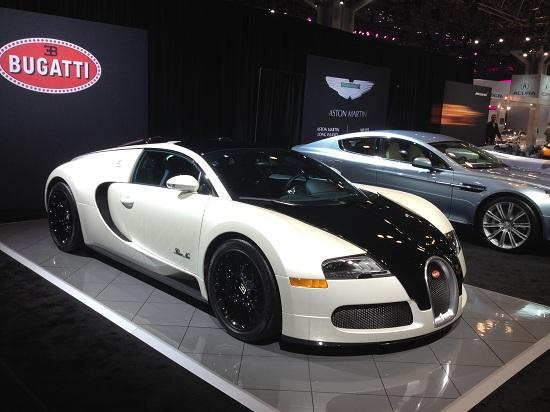 Why is the world's fastest and most powerful production car ever made stuck in a corner, with no one watching? It's not because journalists get jaded by speed and power (they do). It's Bugatti's fault for making one of about a dozen special editions that all blend into the same car. But while this Veyron Blanc Noir, apparently made for a single customer two years ago, faces the wall in time-out, everyone else was drooling over the SRT Viper. Absolutely no one was in the way while I took the picture above. Go America!
Uncle Sam Does a Donk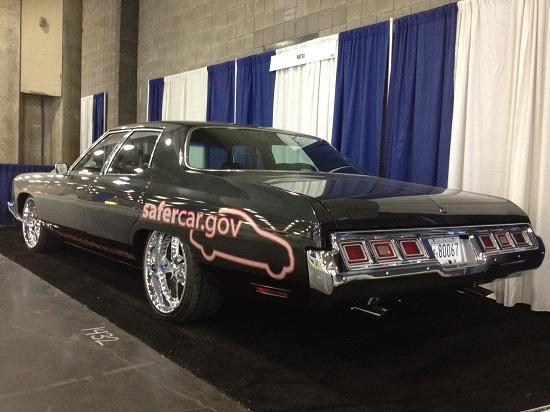 There are always a few off-color rides tucked in the basement of the Javits Center. When I stumbled upon this low-riding, big-rimmed 1973 Impala, I thought it belonged to one of the show workers -- certainly not the National Highway Traffic Safety Administration. The agency uses the big Chevy, one of the first cars to feature an airbag, to promote its crash-test website at shows and shopping malls. It's even modern, with headrests, three-point seatbelts, disc brakes and fuel injection. There are nice, friendly U.S. government plates and no door handles.
Kizashi Taste Test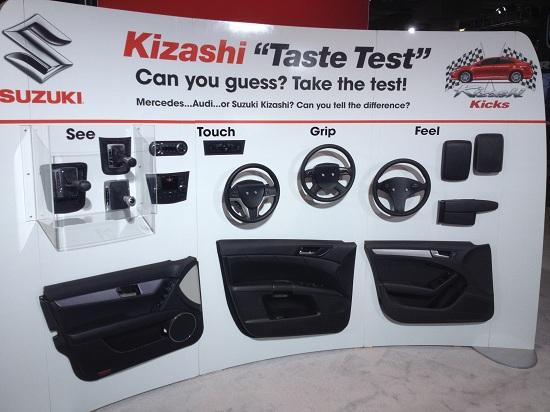 Suzuki is better known for its ATVs and fast bikes. But the company does make cars, and to prove it, they've glued steering wheels, doors panels and various interior trim pieces on a white backboard, science fair-style. Unmarked bits from Mercedes and Audi models are mixed in with those from the Kizashi sedan, and if you don't know any of these cars, it's a very good game. And yes, the Suzuki parts are pretty darn good.